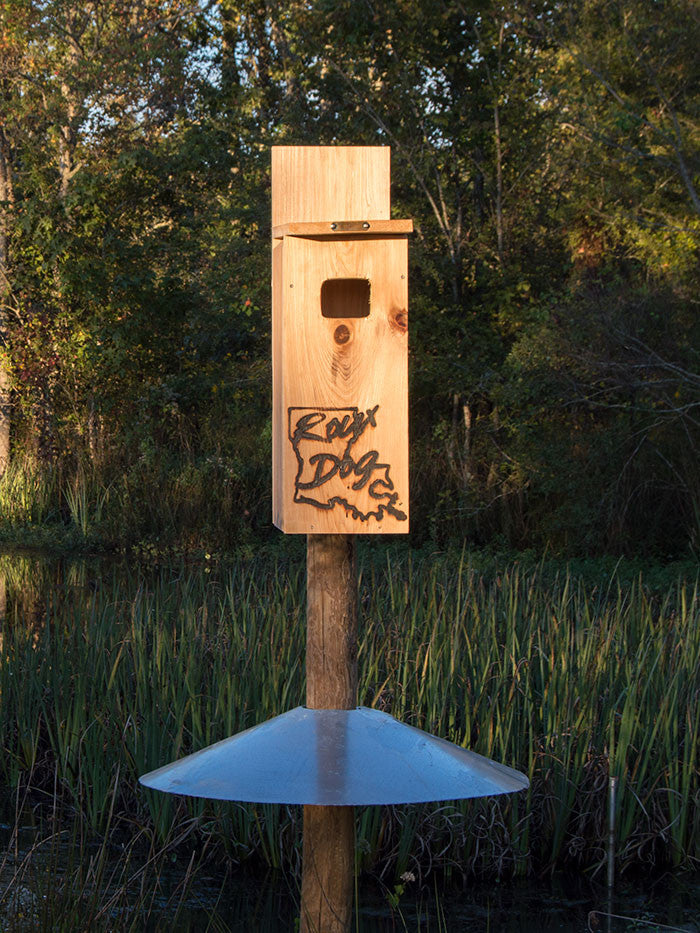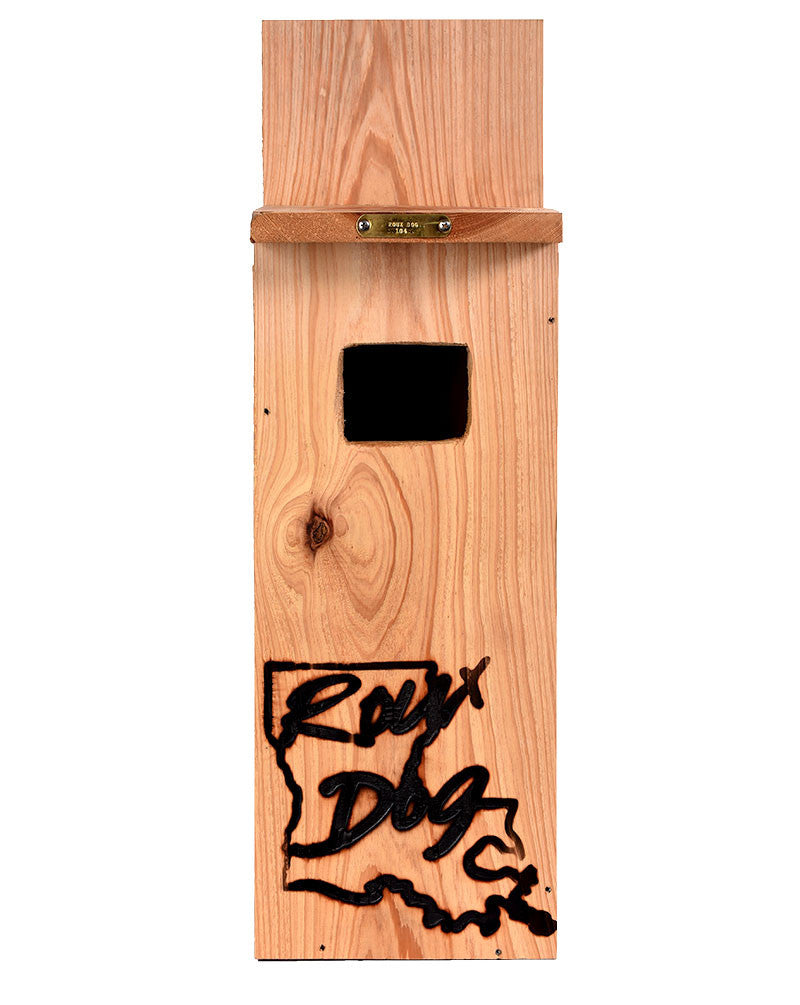 Cypress Wood Duck Box
Made from hand-planed cypress, these boxes can stand the test of time. They feature an easy-opening side wall for yearly maintenance and a hand-applied wood burned Roux Dog logo. It also includes first year of bedding to get you started immediately.
Does not include post or predator guard.